Social Events and Workshops
Friday, March 15th from 3 to 5 p.m. in COB1 320 we will hold Applying to Graduate School Workshop
Friday, April 12th from 3 to 5 p.m. in COB1 320 we will hold Jobs for Philosophers Workshop
Friday, May 10th from 3 to 5 p.m. in COB1 320 we will host a Graduation Party
Reading Room
Join us for our weekly "reading room" 3 to 5 p.m. on Fridays from January 26th to May 3rd in COB1 320 (except holidays and weeks where there is a talk in the Philosophy Speaker Series or a Workshop). We will have tea, snacks, and philosophy books on hand!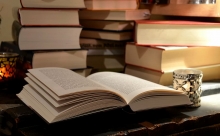 Philosophy Speaker Series
A series of talks scheduled during term time, with a mix of event types (e.g. movie nights and external speakers). Information from past talks are in the Events Archive. All talks are on a Friday from 3:30 to 5 p.m. in COB1 320, unless otherwise specified.
Susi Ferrarello (CSU East Bay) January 19th, Title TBD
Andrea Pitts (UNC Charlotte) February 23rd, Title TBD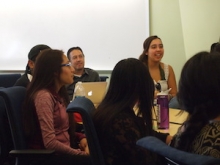 Mailing List
To get updates by email, please visit: https://lists.ucmerced.edu/mailman/listinfo/philosophyevents
Examined Life 
Starting on October 12th, Examined Life will be occurring every Thursday 5-6pm in room COB1 320. Examined Life is an informal group that comes together to brainstorm philosoophical questions or topics. We choose a question/topic from participant's suggestions in the following four categories:
What I have been thinking about,
What everyone is talking about,
What no one is talking about,
and A bold idea.
Our goal with Examined Life is to create a space where individuals from any major can come together to philosophical topics of their choice.
Minorities and Philosophy
Minorities and Philosophy at University of California Merced is an undergraduate led chapter of MAP International that is committed to examining and addressing issues of minority participation within academic philosophy. MAP at UC Merced facilitates conversations on issues in philosophy pertaining to gender, race, minorities, sexual orientation, class, and disability. If you would like to be added to the mailing list (this is separate from the philosophy program mailing list), register here.